Since a lot has been happening these past few months, I haven't been able to make good use of this part of my art pages. I do have several older timelapses and tutorials I would like to archive onto here, but I haven't made the time since working on adding so much to the site. However, something I can do without too much extensive planning is typing up a monthly review of the art I make!
Usually people post a piece of artwork as a post and talk about it, but I draw either too often, or not very often. My erratic personal schedule wouldn't allow me to do something like that easily, so a post discussing by the month is way better!
I'll be doing reviews for the months of January, February, and March, just cuz I like to be organized like that.
January In Review
---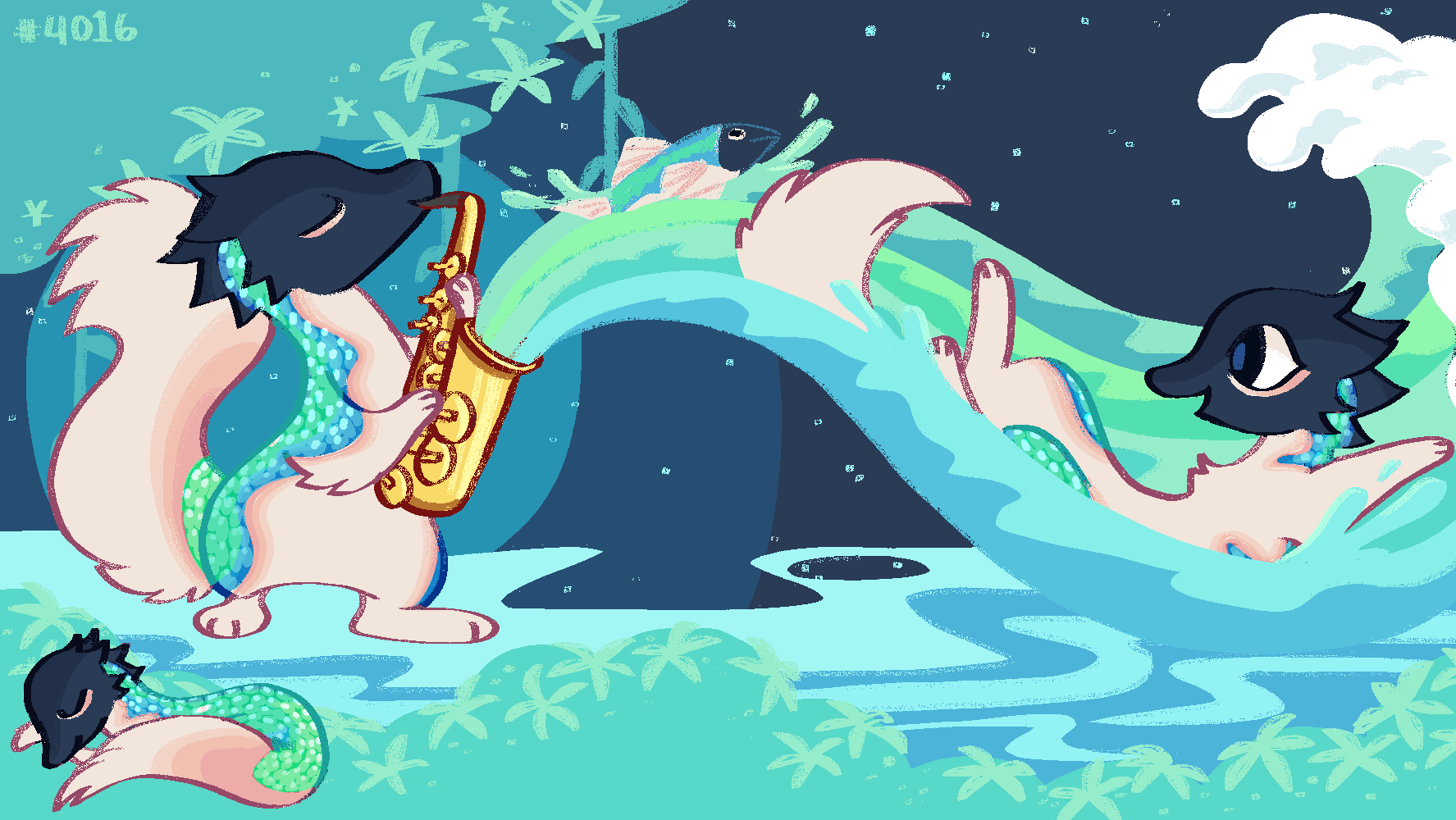 My entry for the music-themed giveaway game. Drawn to Katamari Damacy's "Roll Me In".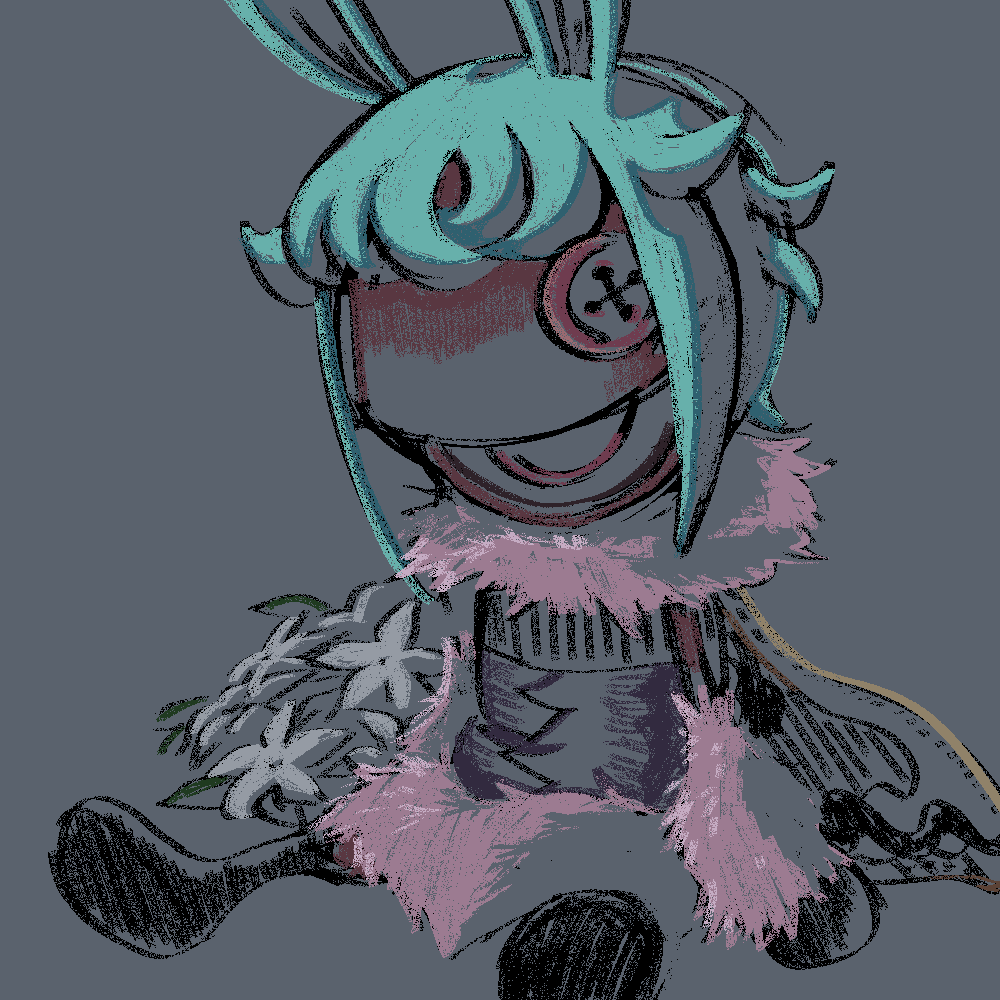 Precious as can be. Quite the telling drawing- perhaps there's a truth in Dust-Chan taking the form of a ragdoll...
Experimental
Even less was accomplished in this corner of my artistic endeavors. Perhaps Chans were simply the better outlet- cute girls are always in style, of course. Yet for them, I spared the messes I made. A frustration of scrawls on a canvas, shapely shapes layered one atop the other. Good luck deciphering everything on these scribbled-out shambles!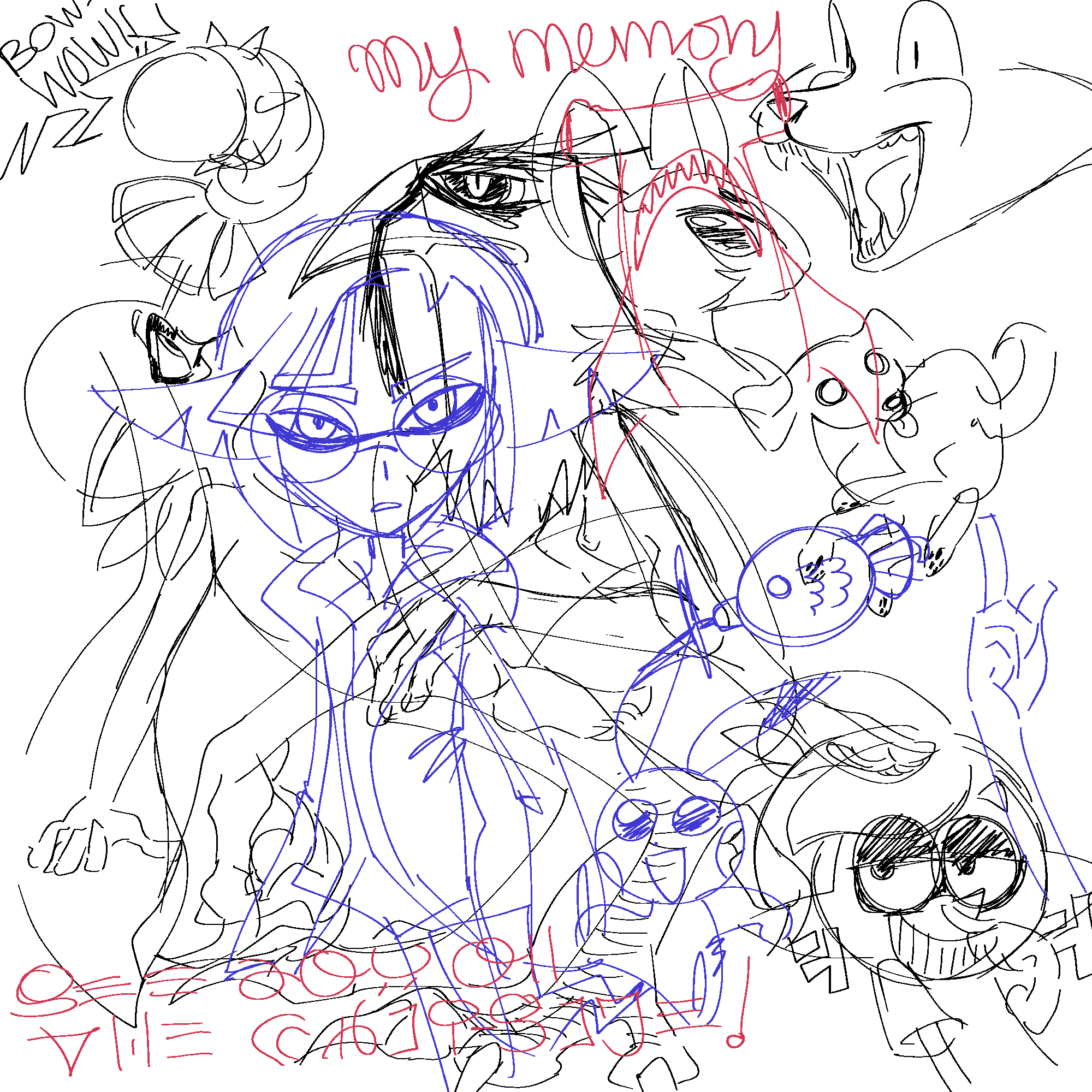 I'm the artist your mom probably warned you about. Take heed and take a step back to safety, now.
February In Review
---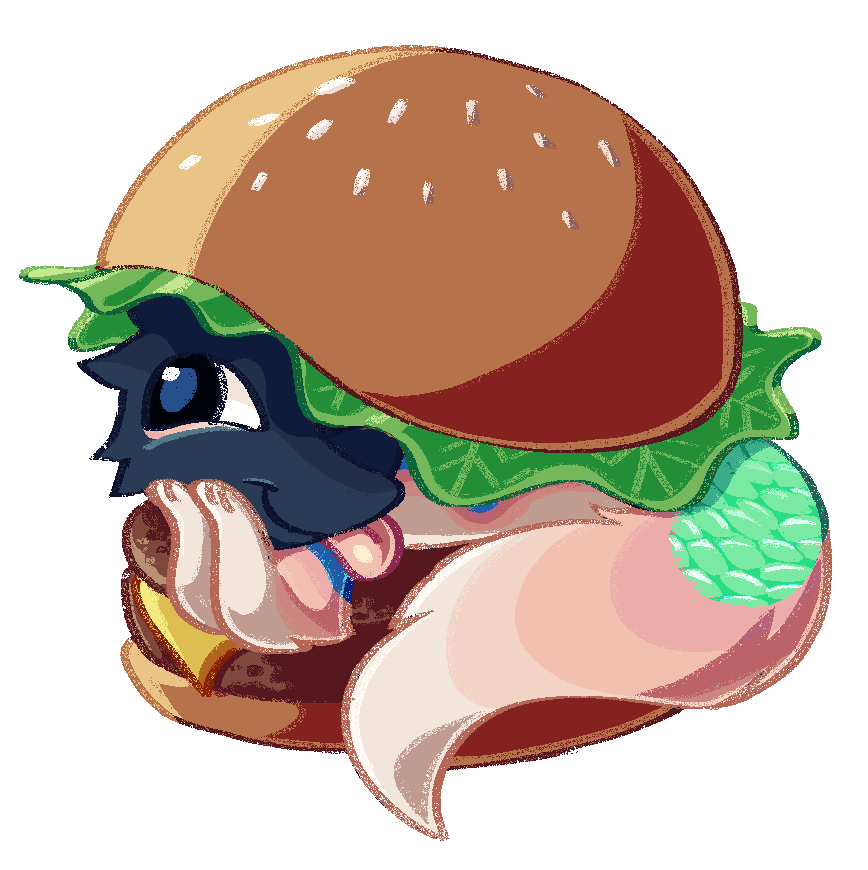 Zacc demonstrating the Wermburger YWH for us. A cheeky smile brings it all together!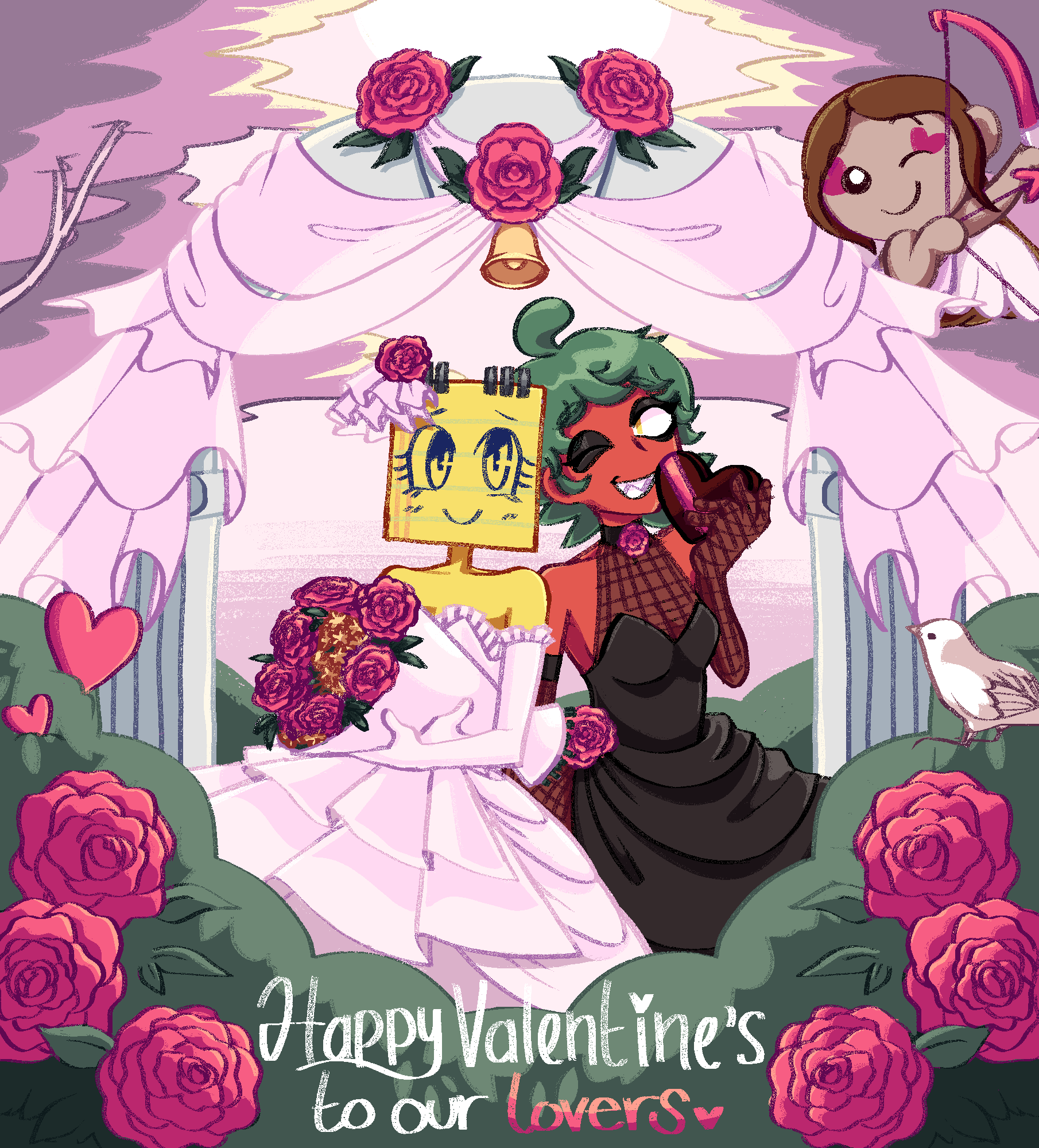 Note-Chan in white, Spice-Chan in black, together in marriage! ...One day, maybe!!
Experimental
I only drew a few that would fit in this category. Birds with mouths smile at the viewer in these simpler pieces. Bred from bad feelings, they were a good way to express myself in a positive and silly light. Always take that energy elsewhere.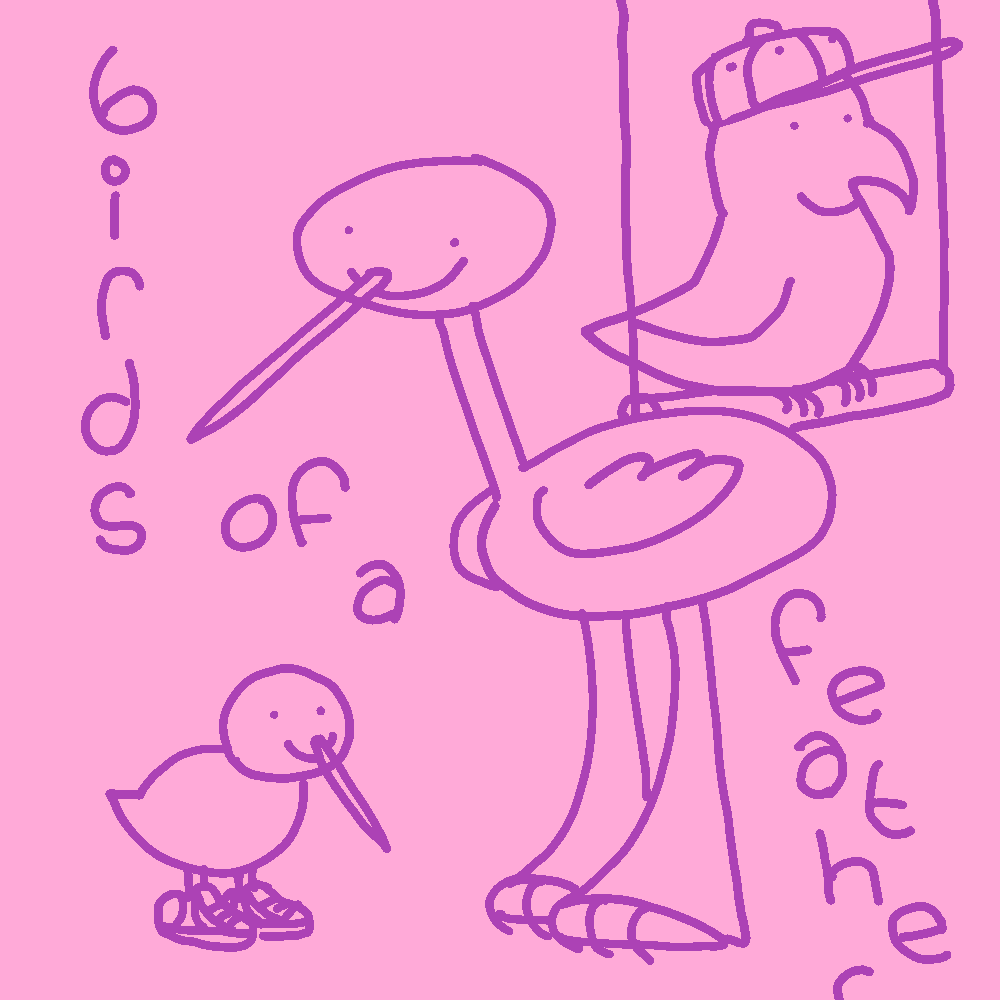 Stylish birds don sneakers, bell bottoms, and a cap in this two-tone piece.
March In Review
---

My entry for the first weekly art prompt. The prompt was, "Show us what your Wermz love to do to relax!". Zacc loves to swim!
Chans
A surprisingly slow month for Chans artwork, I spent some time to make a Dust-Chan icon and a doodle. I think I drew more than this, but as far as I can tell, it's stuff that would be placed elsewhere. I may have to go back and take a look for any sketches and doodles hidden away in my files. While uploading art, I realized I had several sketches missing from my galleries, and it turns out I was taking screenshots instead of saving them like I used to. That's how you lose your stuff!!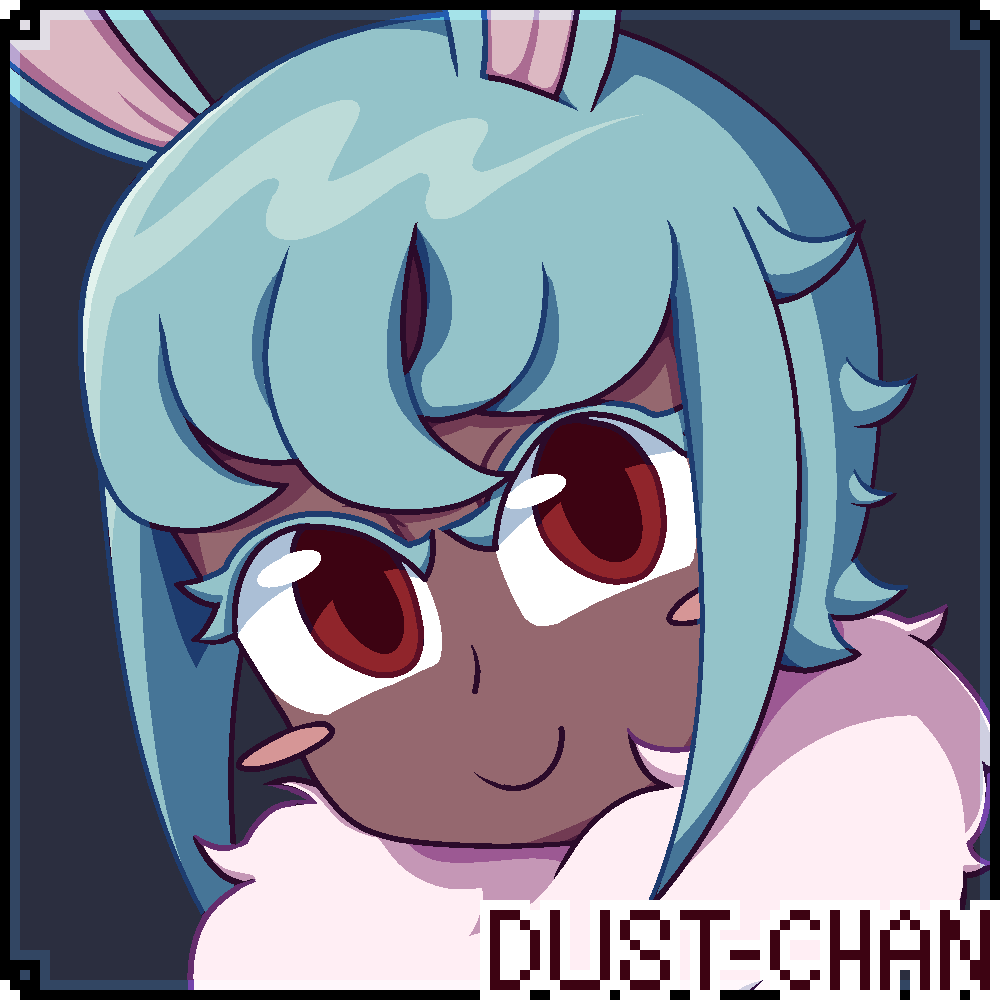 A Dust-Chan icon. I originally wanted to use it for myself, but her bangs were drawn pretty badly. I'm sorry....
Sitely Updates
---
Throughout March, I worked on updating many aspects of the site, but most importantly, I updated the gallery pages to a new format. I updated General 2022, Chans 2022, and Experimental 2022, and uploaded General 2021, General 2023, Chans 2021, Chans 2023, and Experimental 2023. I currently have plans for Character Storage pages, and have yet to update the Traditional gallery to the new format. I also need to upload artworks to the Traditional gallery (2022-2023).
The index was updated to Spring, with a fresh new look.